A pint of technology, coding, "war stories," and, most importantly, people.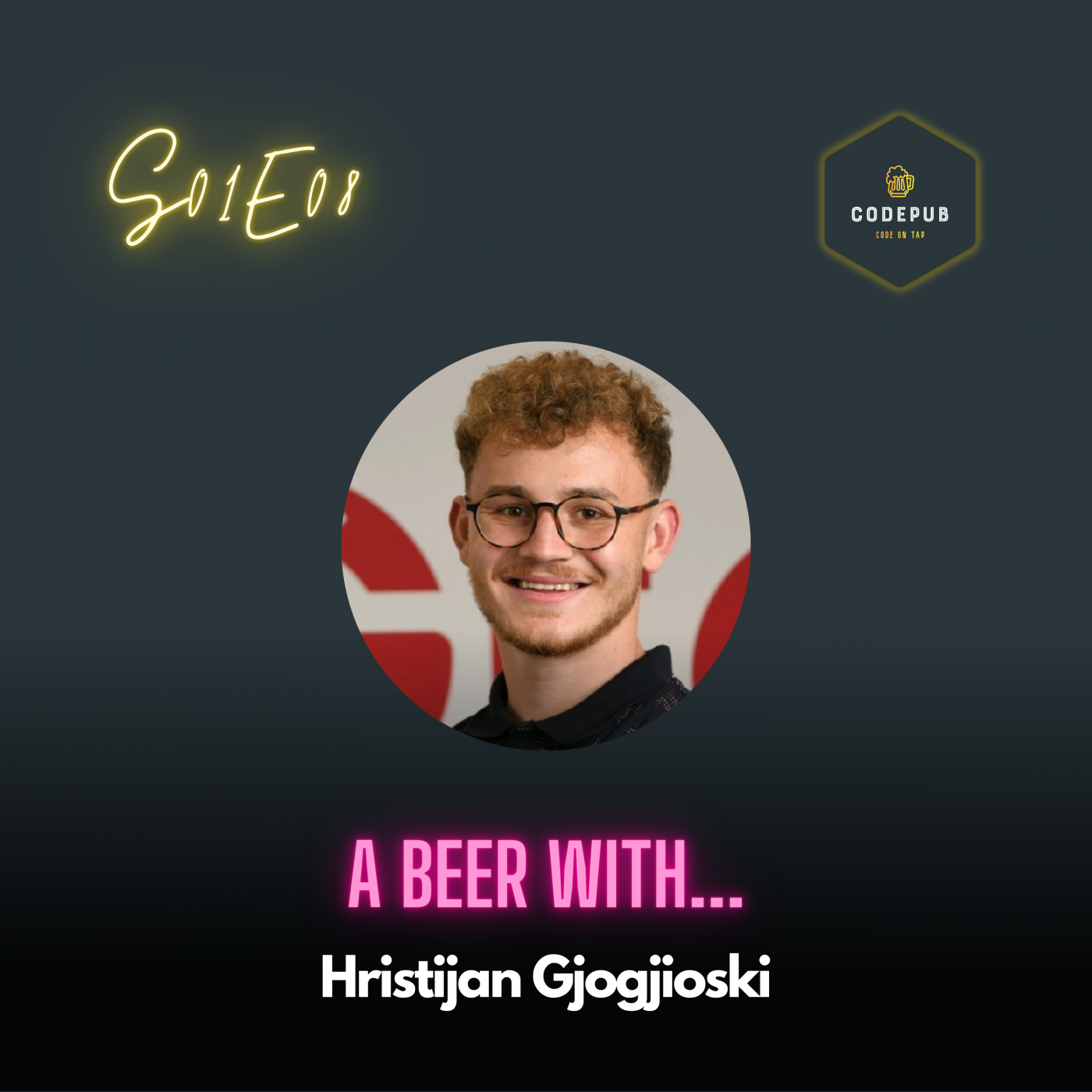 Season 1 • Episode 8 • Published on: 2023-06-30
In the grand finale of CodePub's first season, we sit down with Hristijan - our youngest guest yet. But don't let his age fool you. Hristijan is a programmer who began his professional journey as a freelancer and then transitioned into a full-fledged company role. Not only does he code, but he also shares his knowledge on a unique platform, his YouTube channel 'Nauchi Programiranje' (https://www.youtube.com/@nauci_programiranje), where he records informative programming tutorials in Macedonian. Join us as we delve into his unconventional career path, his passion for code, and his experiences as a content creator, rounding off our first season with a vibrant splash of youthful energy and innovation​.
Credits