A pint of technology, coding, "war stories," and, most importantly, people.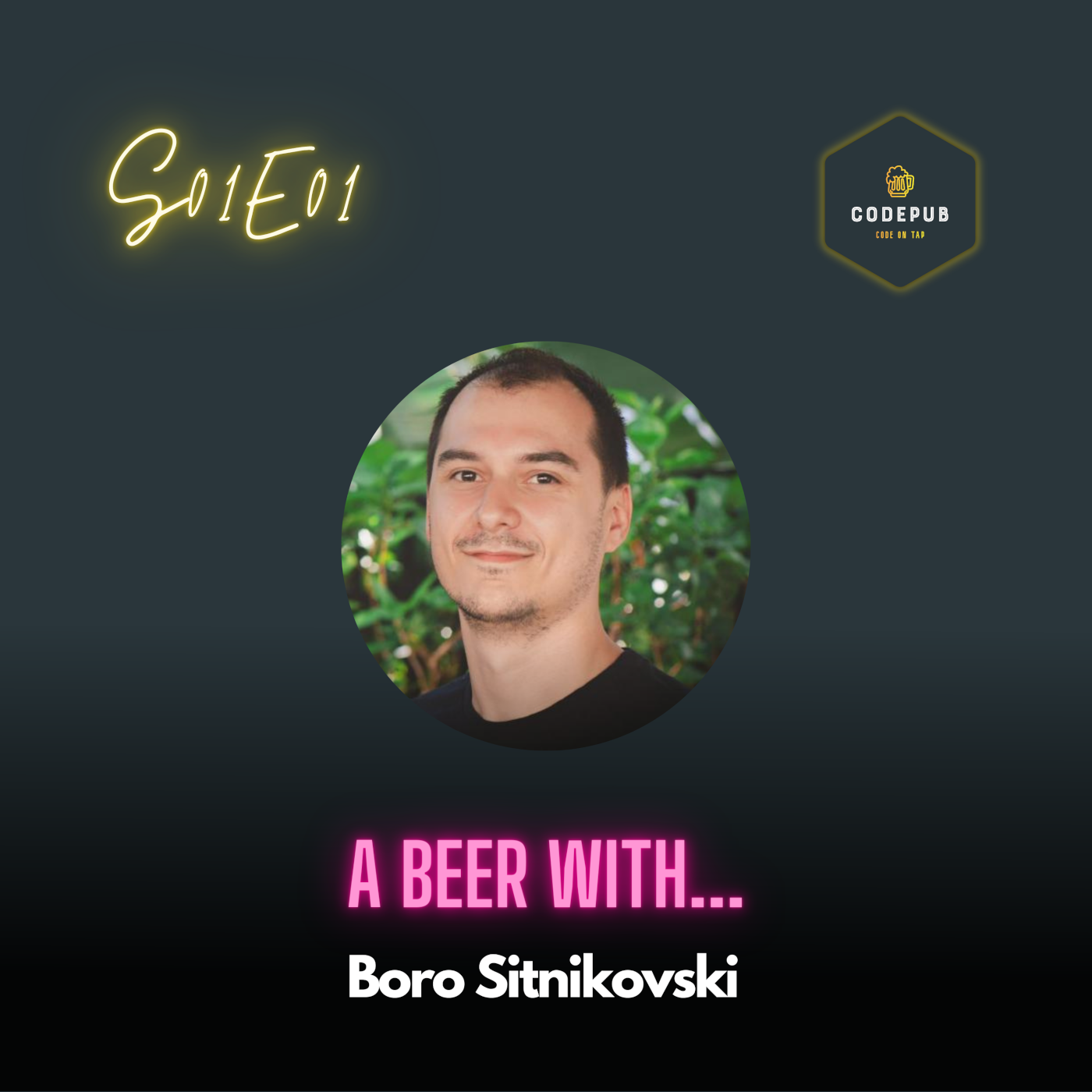 Season 1 • Episode 1 • Published on: 2023-02-03
In the inaugural episode of CodePub - Boro Sitnikovski. A hacker, author, and a lot more. Also, part of the DevEx team at Automattic. We discuss his career path, interests, and his take on DevEx, functional programming, and designing your programming language. And a lot more.
Credits